EARC Visit to Mallorca September 2015 – Part 1
On 4 September 20 members of East Antrim Rambling Club left Belfast International Airport for a week in Mallorca.
Gerard and Teresa had suggested the trip 12 months previously and had rashly offered not only to organise it but to lead us on 4 walks. The response was enthusiastic and within weeks, G & T had sorted out both our travel and our accommodation in Puerto de Pollensa, which made life very easy for everyone else.
Our arrival was a little later than planned due to an unscheduled stopover in Ibiza for several hours – we were diverted there because of a tornado in Palma! That evening it rained heavily and spirits were a little dampened. However the next morning, the sky was blue and remained so for most of the week, with only a little drizzle the afternoon before we left. Temperatures were very pleasant for walking and the terrain we walked on was considerably drier than the rather soggy conditions we sometimes have to contend with in the Glens of Antrim or in the Sperrins!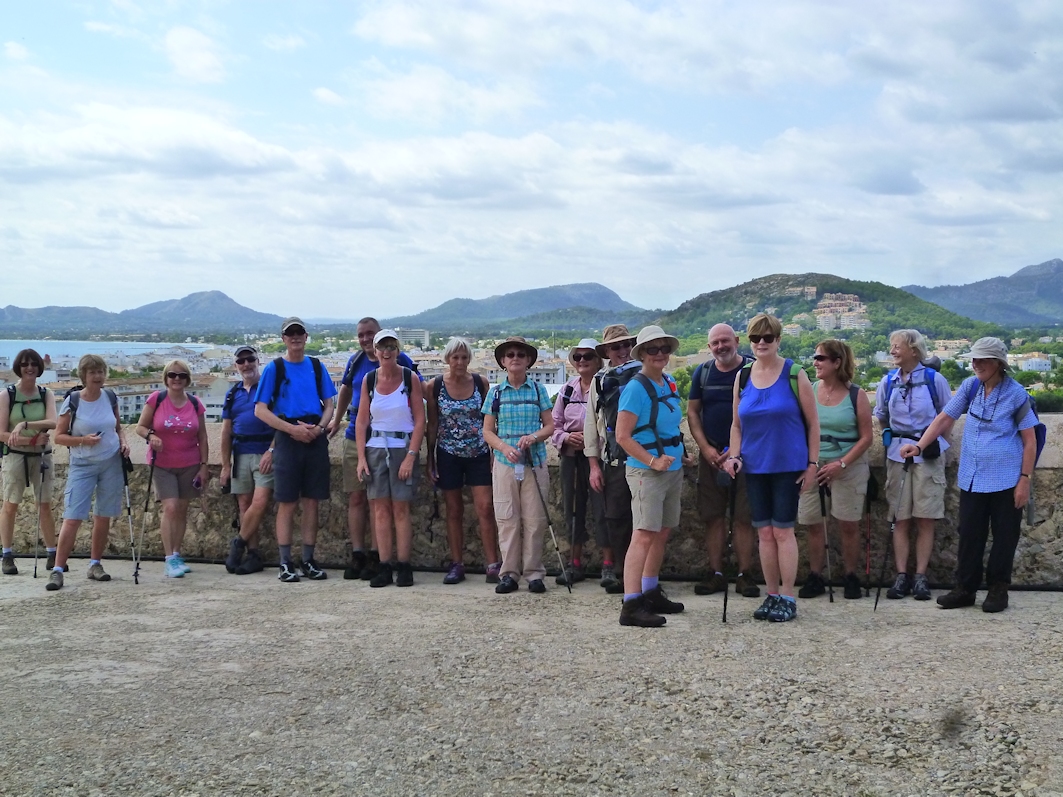 For our first walk, G & T led us from our hotel - situated 100 metres from the beach - along the promenade, to the far end of the town, so that we could get our bearings and from there we followed the Pine Walk next the water, until we reached the start of a rocky trail, which took us through the Boquer Valley and eventually to the Cala Boquer. During lunch on the beach we were befriended by a very inquisitive goat! When we got back to Puerto Pollensa, we discovered a very convenient beach bar just across the road from our hotel, which enabled us to ensure nobody suffered from dehydration after the exercise!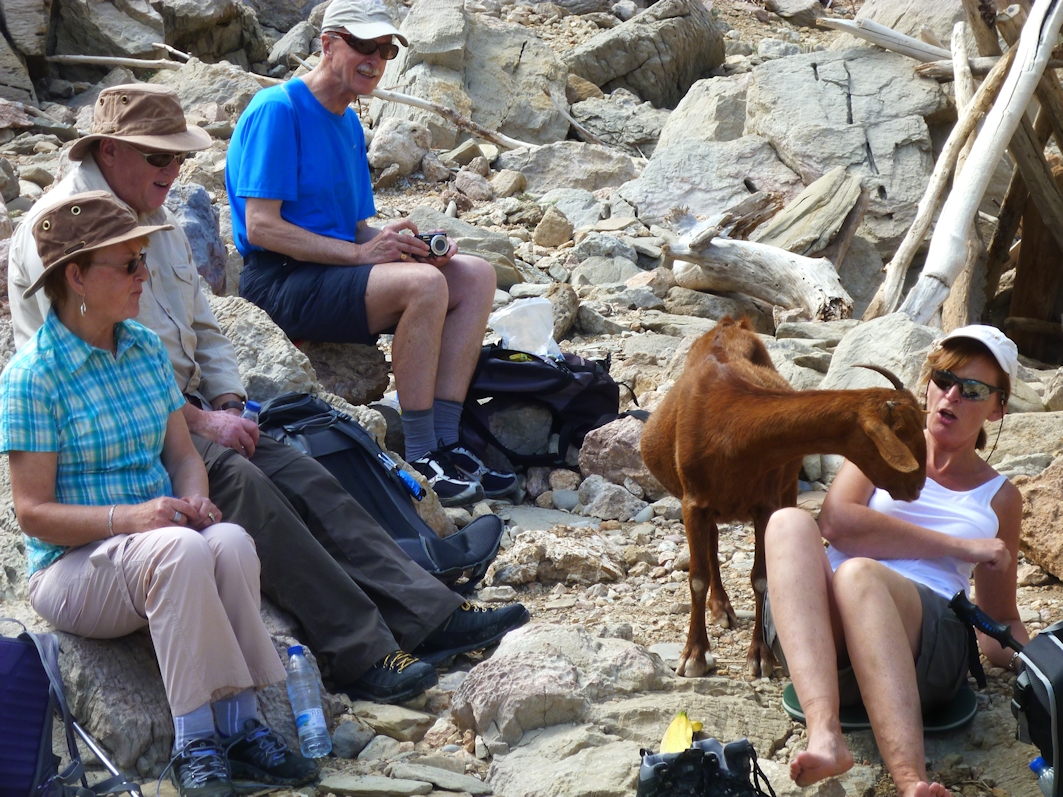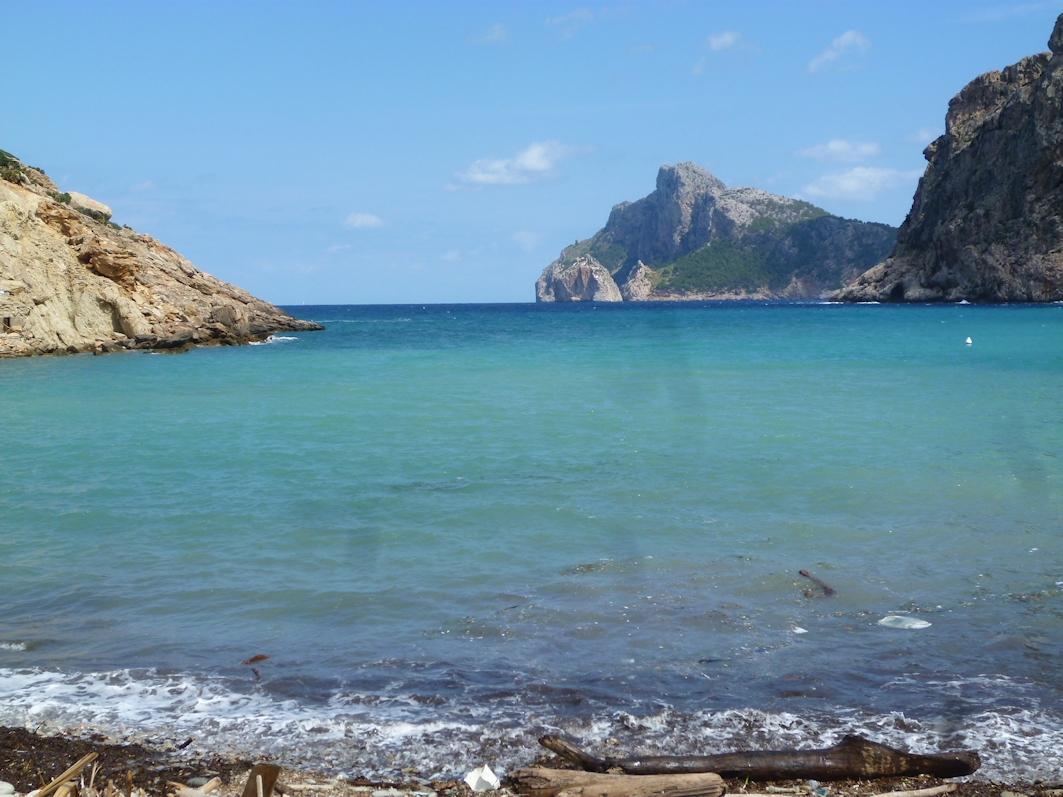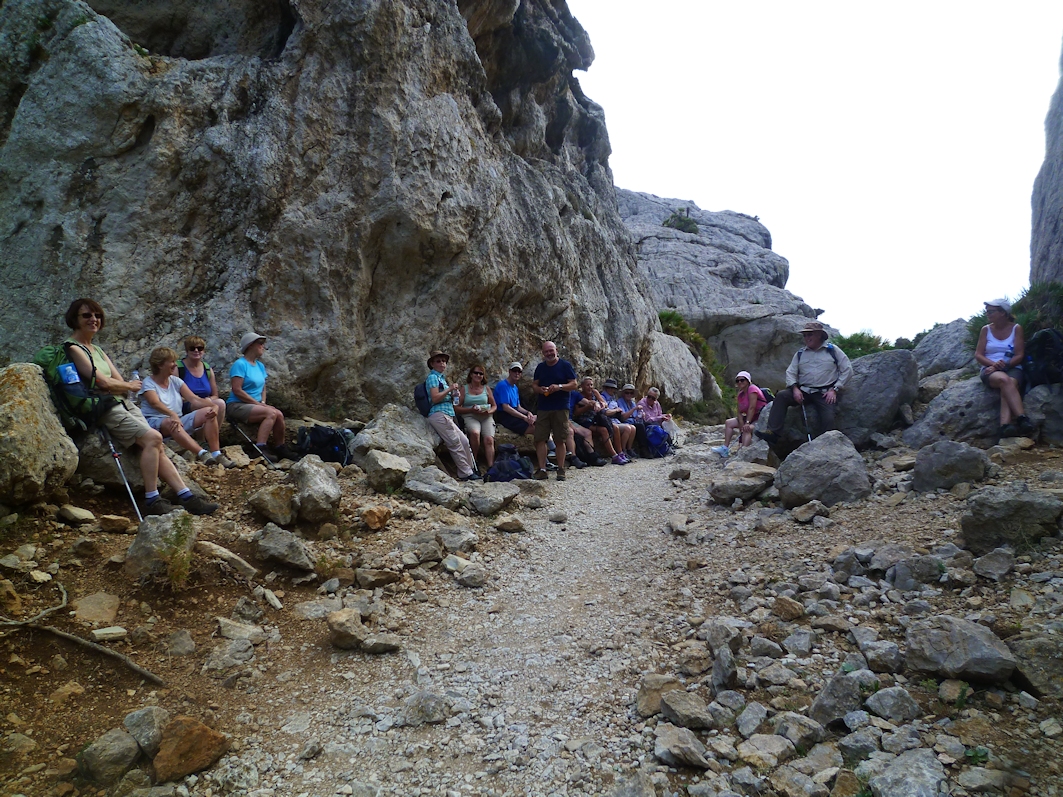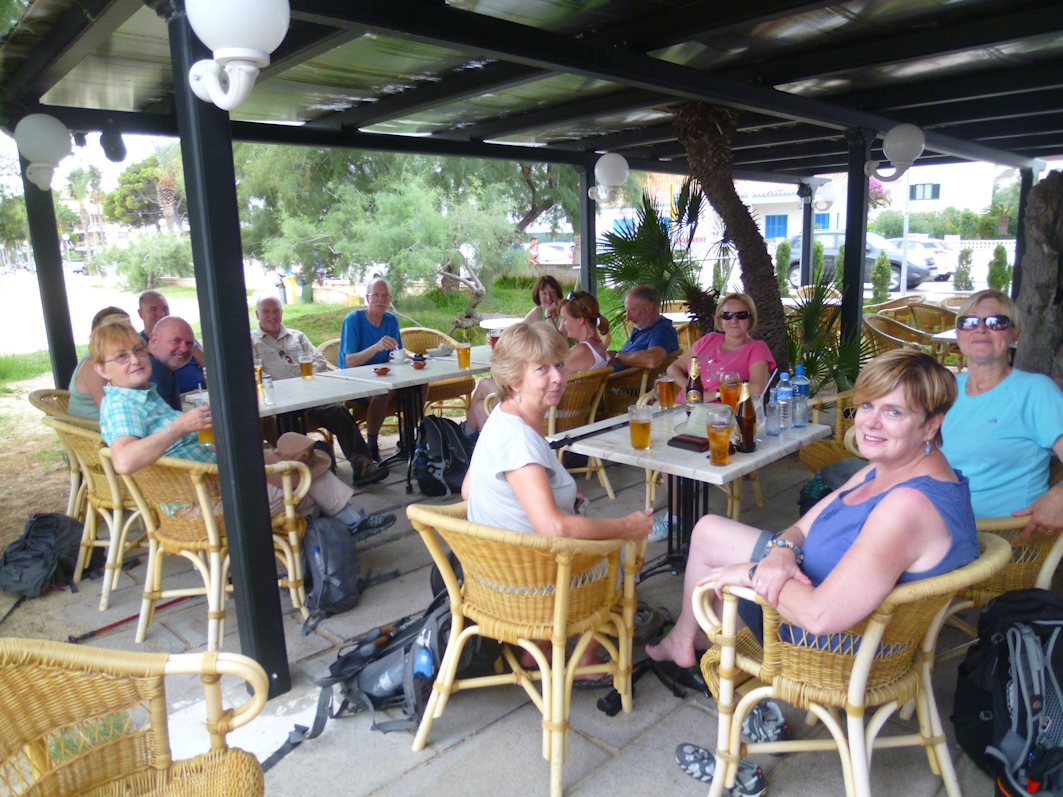 The next day we set off in sunshine again to walk over the Siller Pass to the pretty little resort at Cala San Vicente. From there we climbed a stony path past an old stone quarry and eventually to the opening to an old gunnery tunnel, which those who had come prepared with torches, were able to explore. On this walk we had wonderful, dramatic coastal scenery and the views from the summit were spectacular. This area has associations with the Spanish Civil War and part of our route took us along a wide track built by Republican prisoners.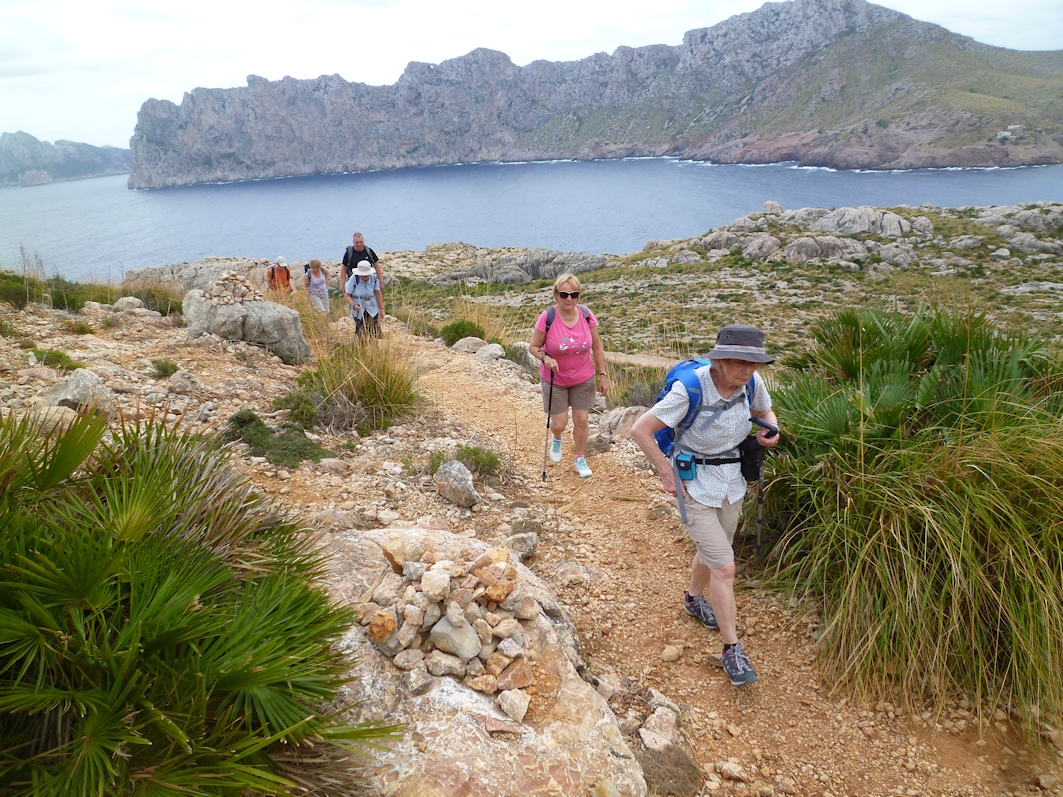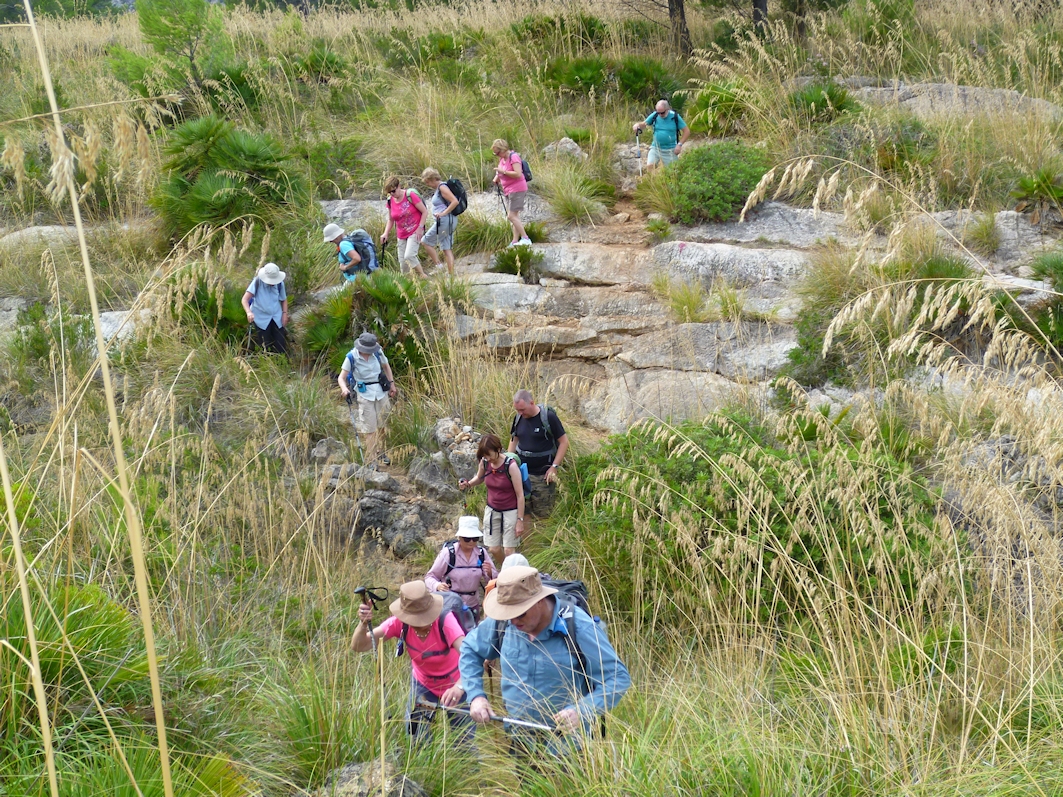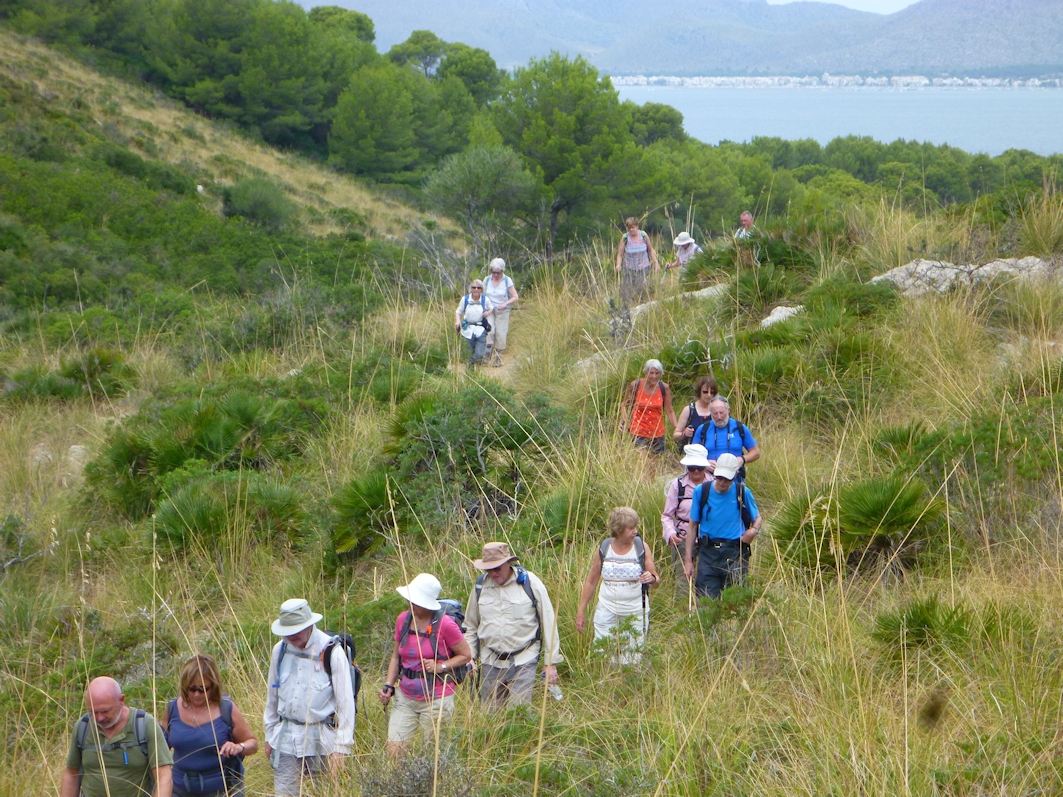 On our third day of walking, we caught a bus to the old town of Alcudia, to spend a day walking on the Alcudia peninsula, overlooking Pollensa bay on one side and Alcudia bay on the other.
Our last day of walking started with a short bus journey inland to the old town of Pollensa, where we climbed the 365 steps of the Calvari staircase and were rewarded with wonderful views back to Puerto de Pollensa on the coast and over to the Formentor peninsula. After descending again, another hour's climb took us to the Sanctuary on the Puig de Maria, an 18th century chapel, refectory and cells within a fortified courtyard, which was a lovely setting for our last outdoor lunch.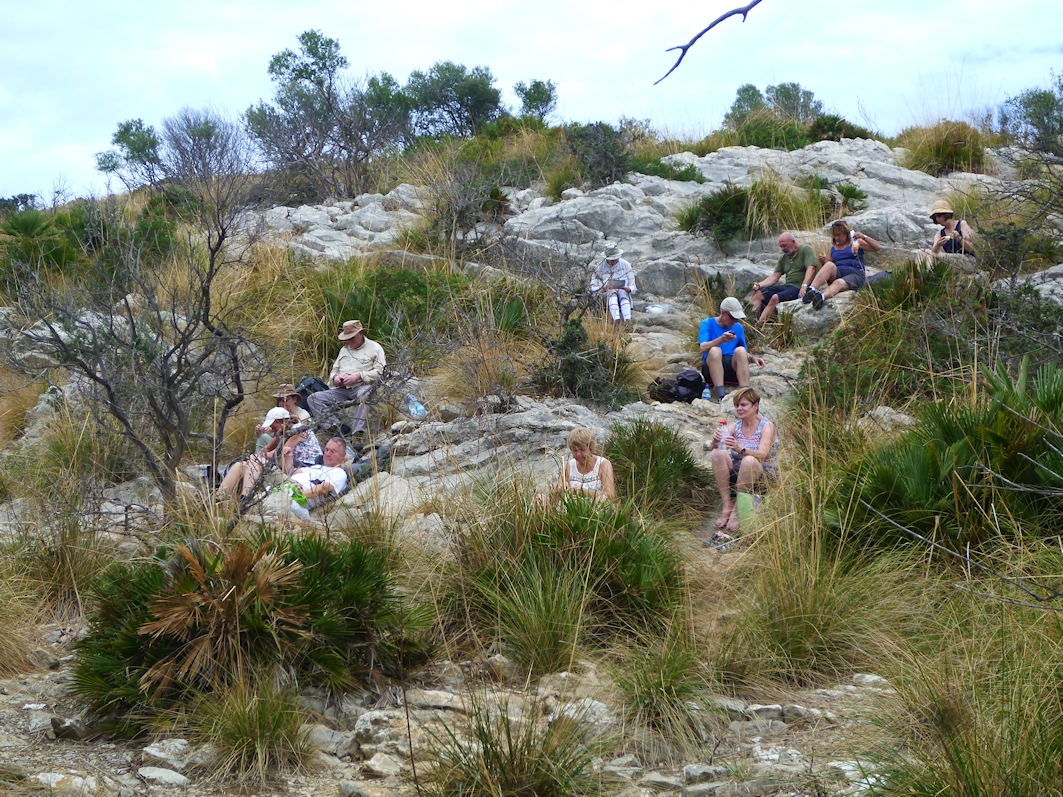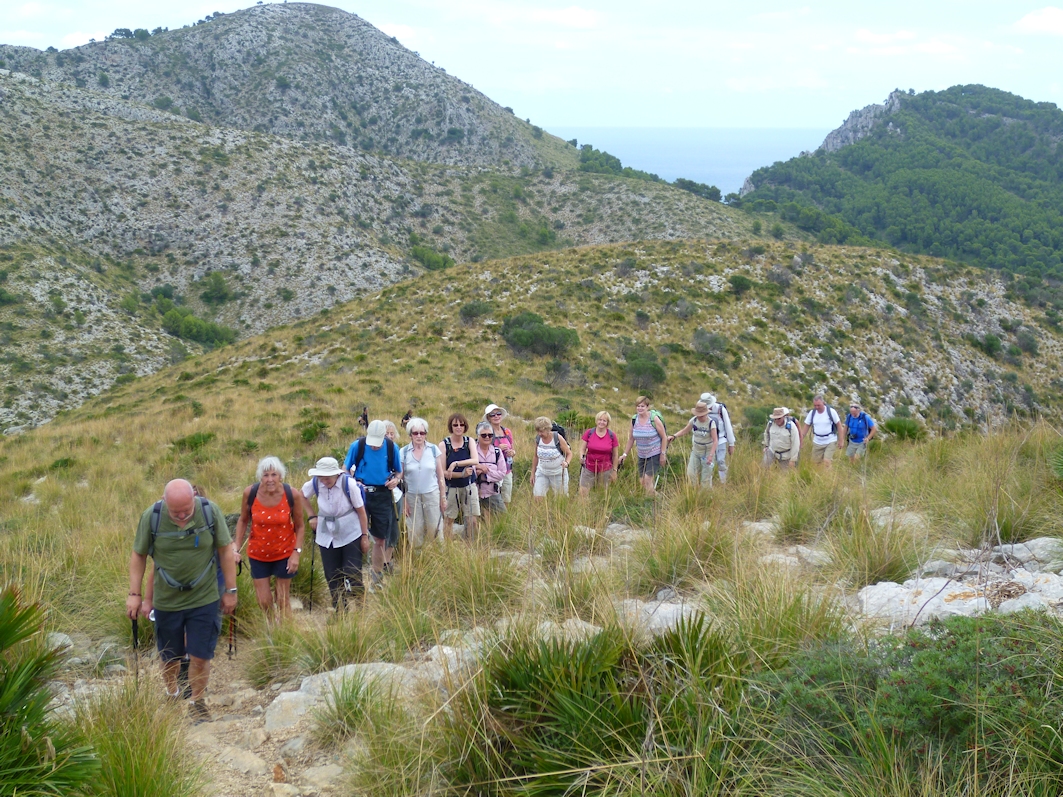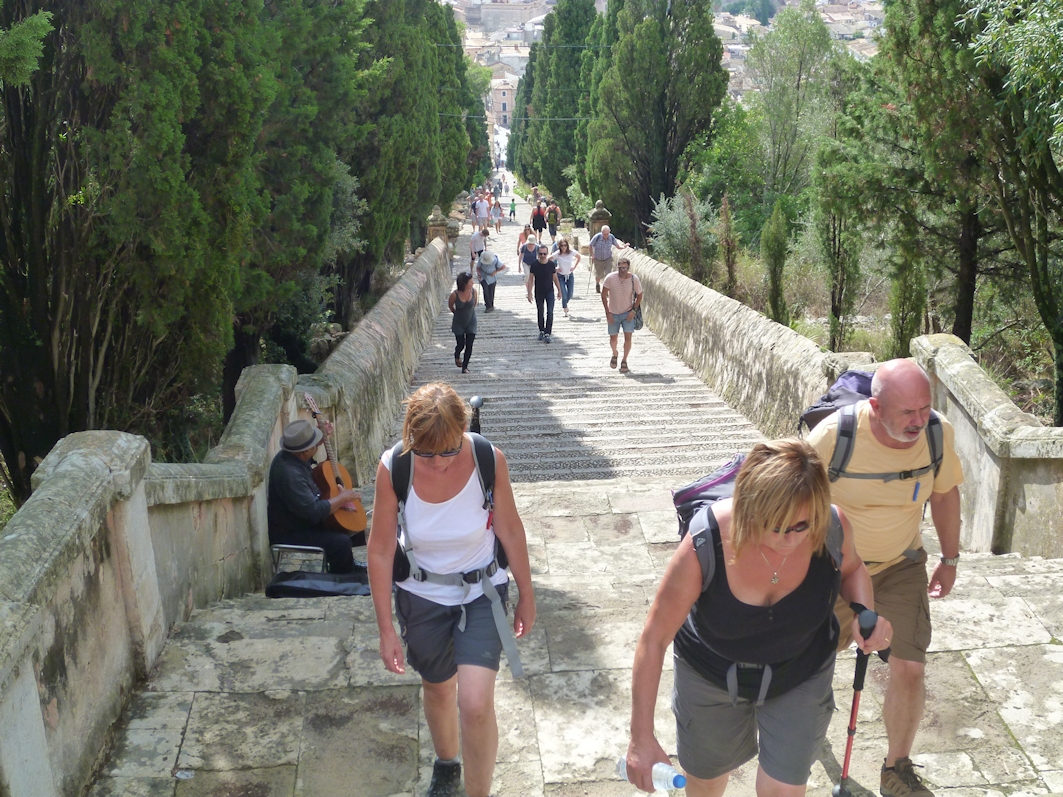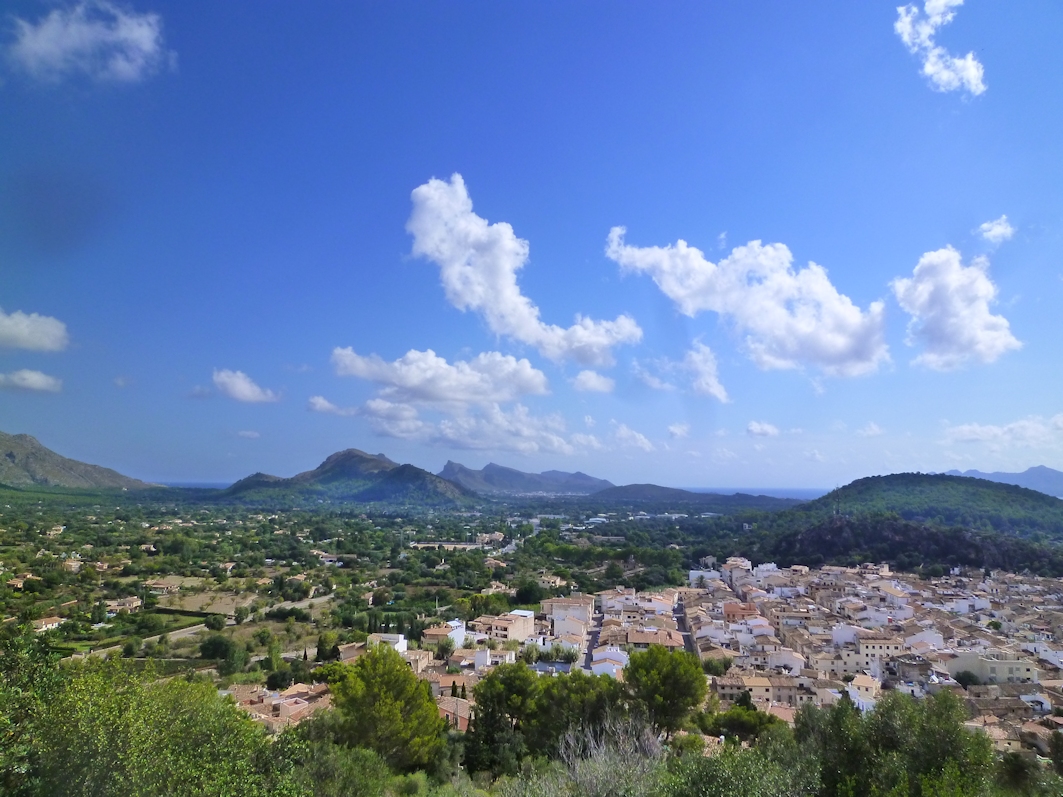 With 2 free days and a wide choice of restaurants to choose from each evening, we had plenty of time and space in which to recover after our exertions.  Our week in Mallorca was an unqualified success, thanks to Gerard and Teresa's meticulous organisation, their local knowledge and their outstanding abilities as walk leaders.